A CREATIVE AGENCY
WITH INDUSTRY-FOCUSED ONLINE BUSINESS DEVELOPMENT SOLUTIONS.
OUR SERVICES
MAKE YOU STAND OUT FROM YOUR COMPETITION
CUSTOM WEBSITES
We take all levels of design and functionality into consideration when developing a website. The site must be easy to navigate and quick to load. The internet will keep evolving and your clients will want more. We are here to give it to them. It's not just a website…It's an online experience.
LOGO DESIGN + BRANDING
Your logo is the most important part of your company's visual identity. It's what people will remember whenever they think of your brand. Getting your logo designed right is crucial because a flawed logo can create negativity that influence the success of your brand for years to come.
ONLINE ADVERTISING
EVERY BUSINESS NEEDS TO ADVERTISE ONLINE. It is the fastest and easiest way to get in front of people that are INTERESTED in your service, product or company. Don't continue to search for the needle in the haystack and let the clients come to you by being present when they are searching for what you offer via online.
WE ARE NOT ROBOTS.
REAL PEOPLE WITH UNMATCHED CREATIVITY
HI! I'M SARAH.
The Brains Behind The Creations.
"In the last 8 years I have been propelling online success for companies all over the US. In a nut shell…I know how to make them stand out and look good. I enjoy creatively finding that unique niche that I can use to enhance a companies online presence using the appropriate platform that is going to bring them the most success. I have a trusted network of likewise computer nerds that I team up with to bring your company an unmatched talent to solve your online problems."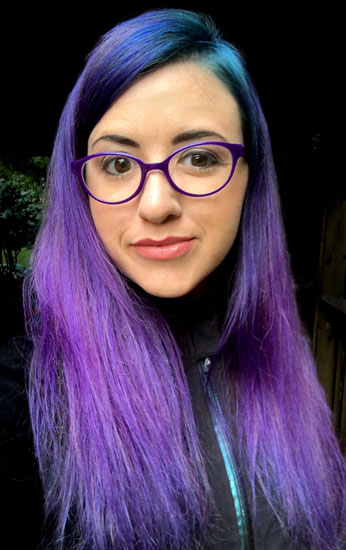 LET'S MEET.
WE ARE AWESOME.
Below are just a few examples of our never ending creativity and awesome-ness.